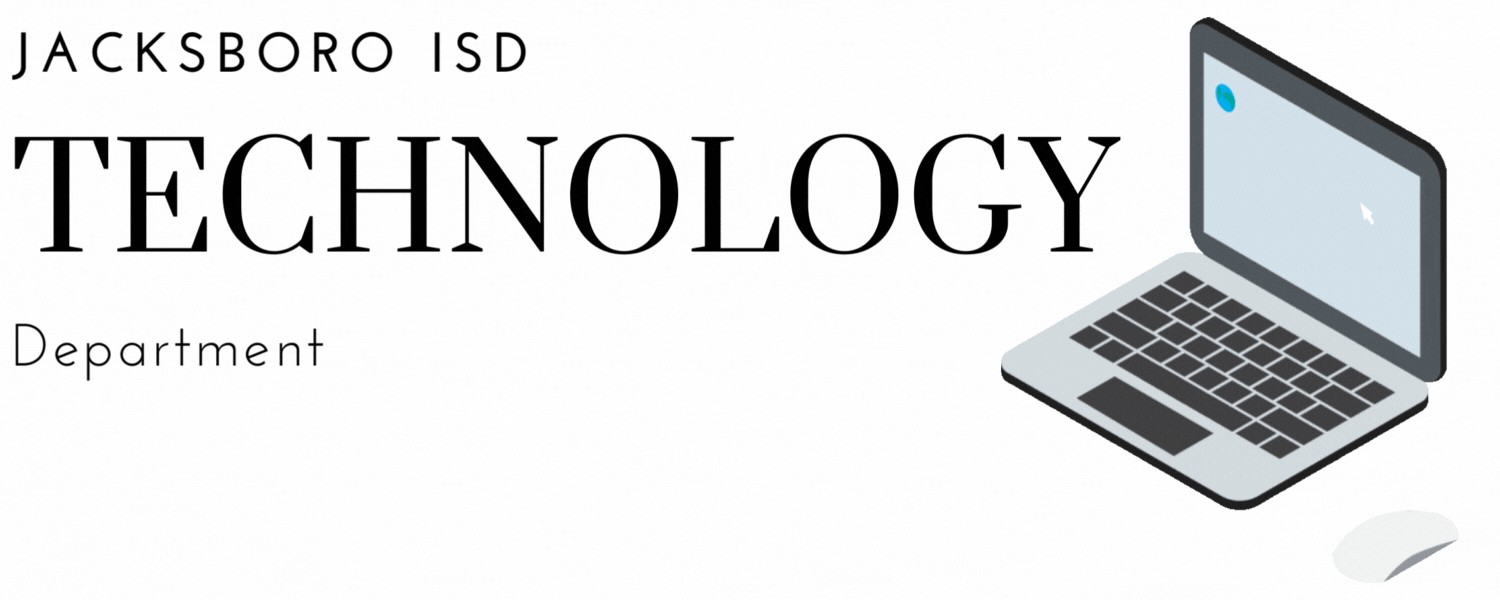 Welcome to the JISD Technology Department. Jacksboro ISD is currently in a 1:1 for PreK-12th grades. iPads are utilized in PreK-1st. Chromebooks are issued to all student in 2nd-12th grades. Many Windows PC computers and labs are available throughout the District. We try to emphasize contact with many different platforms, operating systems, and applications. Our goal is to produce a well-rounded technology student that can function in any technology environment.
We have been implementing Google Apps for Education since the 2015-16 school year. This suite of tools will provide web-based applications for word processing, spreadsheets, and presentations. This suite also includes a program called Classroom. The Classroom program allows the teachers to submit, monitor, and grade assignments for the students.
Each year we hope to add more and more applications that will allow our teachers to reach each and every student that comes through their door!
If you have questions about how your child is utilizing technology in the classroom, please contact Kristi Daws at (940)567-7203 or email at dawskd@jacksboroisd.net Kristi Daws would be happy to help you better understand the device your child is using and how you can support them at home.